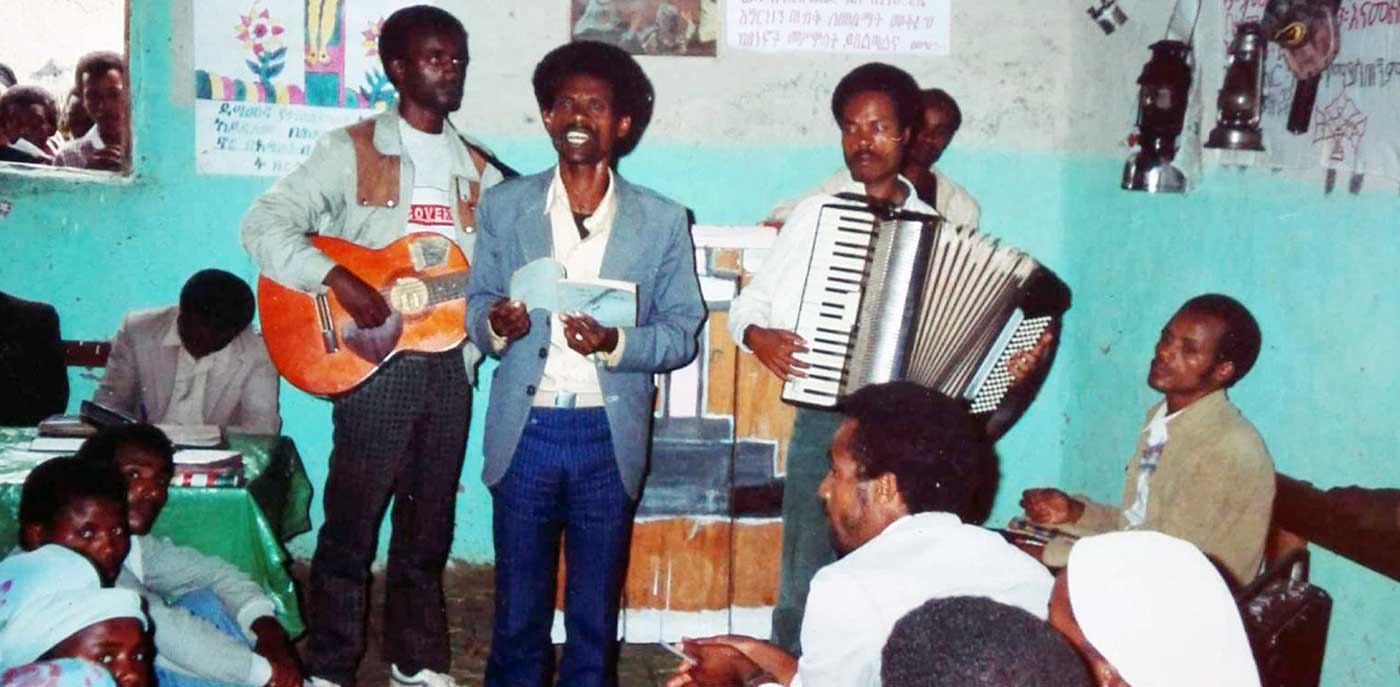 Mission
Ethiopian Gospel Music Net is here to
inform about Ethiopian gospel singers and groups,
facilitate networking of students and practitioners of Ethiopian gospel music,
provide a virtual space for listening to gospel songs [መዝሙር] and studying related resource material.
Overview
Use the menu at the top of the page
Invitation
This website is still under construction. There are many treasures to be discovered in the field of Ethiopian Gospel Music. Anyone who would like to share their findings is asked to write to the webmaster using the contact form below.
Theme Verse
O sing to the Lord a new song,
for he has done marvelous things.

(Psalm 98:1, NRSV)