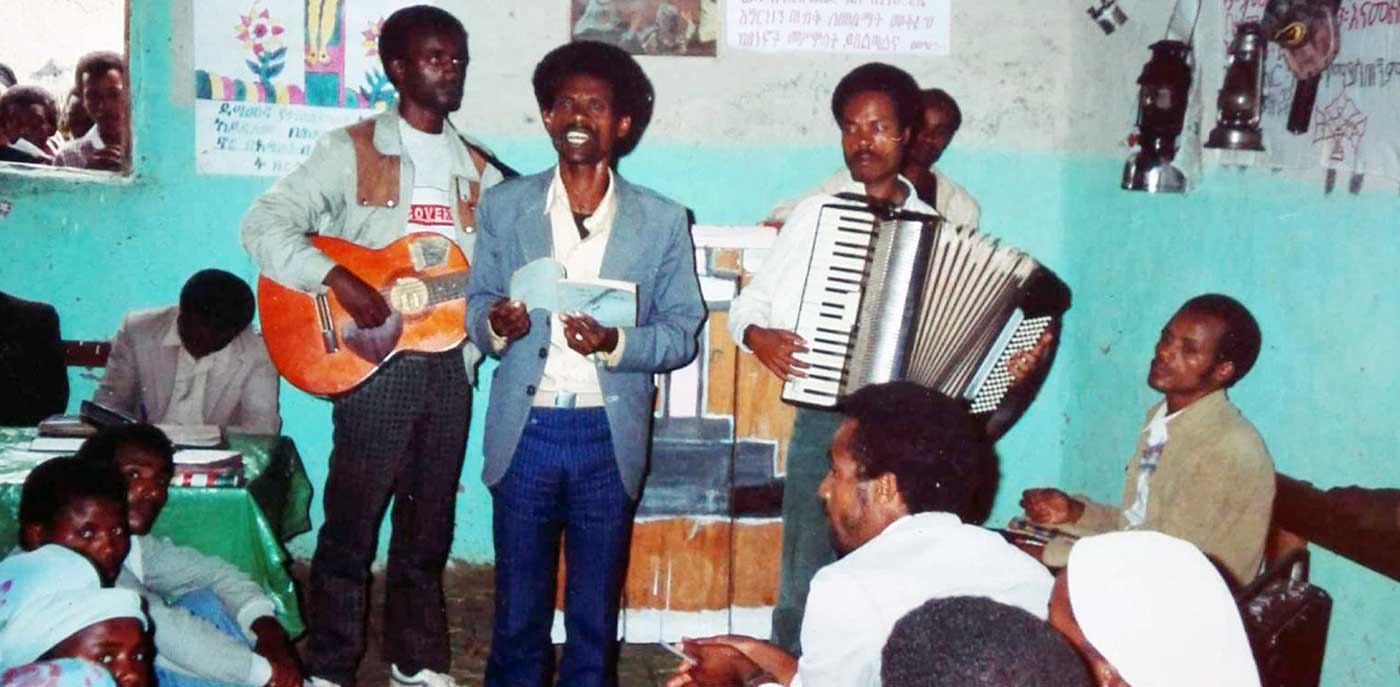 Mission
Ethiopian Gospel Music Net is here to
inform about Ethiopian gospel singers and groups
provide a virtual space for listening to gospel songs [መዝሙር] and studying related resource material
facilitate networking of students and practitioners of Ethiopian gospel music.
Use the menu at the top of the page to access profiles of groups and soloists. The tab vignettes leads to an overview of gospel musicians of whom we do not yet have profiles, but only some impressions. The resources section contains scans of songbooks and unpublished hymns, bibliographical references and internet links.
Ethiopian Gospel Music Net is an interdenominational and informal working community. It does not maintain an archive with physical copies of music albums. To contact gospel singers or groups, please see the networking section of each soloist's profile or vignette.
Origins
This internet portal started as a companion to a forthcoming book on Ethiopian gospel music edited by Tibebe Eshete, Samuel Deressa, and others.
For an introduction to Ethiopian gospel music of the 20th century, we recommend excerpts from Tibebe Eshete's 2009 book, The Evangelical Movement in Ethiopia.
This website is still under construction. There are many treasures to be discovered in the field of Ethiopian Gospel Music. Anyone who would like to share their findings is kindly asked to contact the webmaster using the contact form below.
Theme Verse
O sing to the Lord a new song,
for he has done marvelous things.

(Psalm 98:1, NRSV)