[No author found yet for the profile.
Please use the contact form below to get in touch with us.]
History and ministry
Location of Chalia Eka [Qubee: Calliyaa Eekkaa]: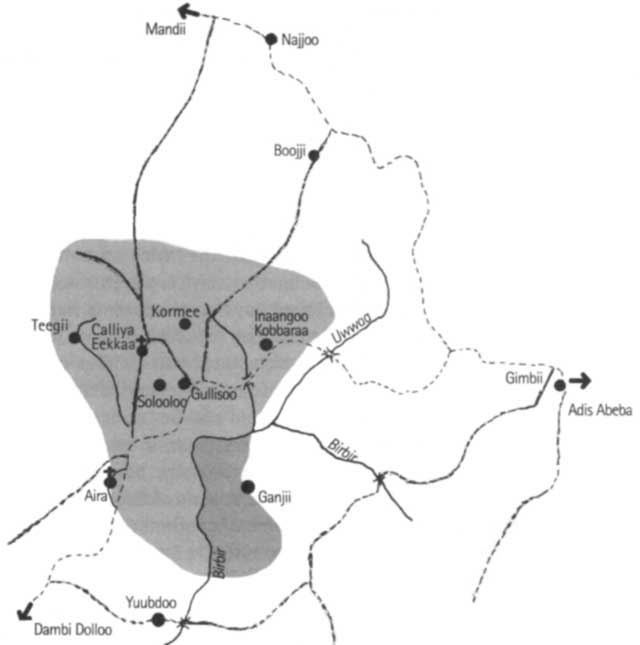 Hermannsburg Mission established a mission station in Chalia in 1957
Networking
?
Audio
"D-Choir", recorded in 2010:
recorded in 2015:
Video
published in 2022:
Further reading
Sources
Ashana Nagade (Rev.). Interviewed by Rev. Manfred Zach in 1983. Audio recording and German translation, 115 pages. [ELM Hermannsburg Archive, AE 2 – 2.302]
Yonas Biratu. "Historical Survey of the Tchallia District of the Western Synod of EECMY (1938 – 1992)." B.Th. paper submitted to Mekane Yesus Seminary. Addis Ababa, 1993.
Literature
Bauerochse, Ernst. A Vision Finds Fulfillment: Hermannsburg Mission in Ethiopia. Zürich and Münster: Lit Verlag, 2008. [See esp. 46f, 52f, 75, 79, 83-85]