Mesmerewa Maqisha Mankuma was born in Kolime, Konso Zone of Southern Nations, Nationalities and Peoples Region in 1991. As a child, her grandfather, Mankuma Borana, used to read to her from the Amharic Bible. This is how she began to understand God's love and His way.
In 1991, she received her first gospel song from God. However, she did not know how to continue. Later, she began teaching other children to sing her songs. The local Mekane Yesus congregation assigned her to their choir, and Mesmerewa became its main songwriter.
Together with gospel singer Tarba Kamala, Mesmerewa presented her songs at various spiritual conferences beginning in 2001. After the publication of the Konso New Testament in 2004, Mesmerewa learned to read and write in Konso. Thus, she was able to record all the songs she received from God in a notebook. In 2006, she released her first solo cassette. A year later, she contributed songs to a joint gospel album.
Mesmerewa is married to evangelist Gesesse Karshawo, the leader of the Mekane Yesus Konso Parish. Since then, Mesmerewa has sung in the congregation's choir in the city of Fasha and as a solo singer. In recent years, Mesmerewa attended high school and preparatory school. She recently began preparations for a second solo album and asks that people support her in prayer. She wishes for God to bless her listeners through the songs.
Album
(1) ዬሩሳሌም ሃረየ ኦፐኤን ከሳነ [Yerusalem haräyä opäen käsanä; 'We will live in the new Jerusalem']. Cassette with Konso gospel songs, released by _ _ _ [recording studio?] in 2006 AD.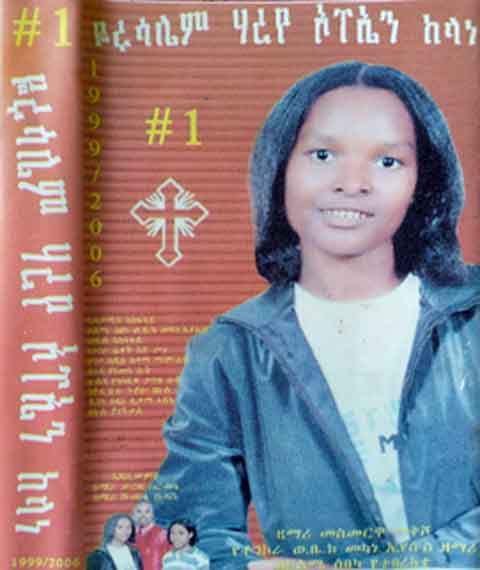 Audio
?
Picture