Life and ministry
Alemu Chekole was a member of Meriha Iwran School Choir.
He belonged to the translation committee of the hymnbook Mahletä Ǝgzi'abǝher.
---
NB: Eyob Shigute is the son of Shigute Dadda (one of the fathers of Hadiyya/Kambaata KHC)
Album
(1) Eyob Shigute and Alemu Chekole. Yäpənət aməba [የፕንት አምባ, Punt Plateau (Google Tr.)]. CD released by _ _ _ in 2015.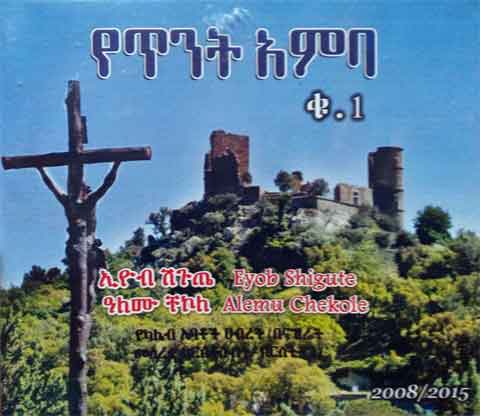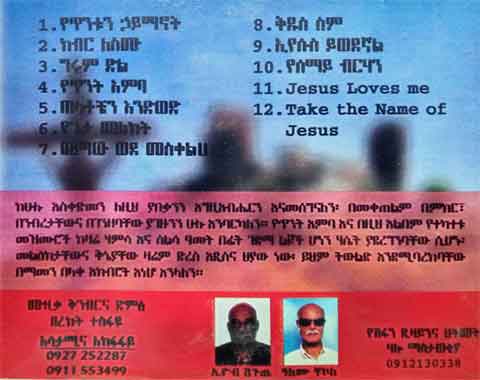 Songs in hymnbooks
No. ?
Audio / Video
?
Pictures
?
Further reading
Alemu Checole, assisted by Samuel Asefa. "Mennonite Churches in Eastern Africa," in Anabaptist Songs in African Hearts, ed. by J.A. Lapp, C.A. Snyder, p. 191-253. Intercourse, PA: Good Books; Kitchener, ON: Pandora Press, 2006. [First publ. by Pandora Pr. and Herald Pr. in 2003 unter the title A Global Mennonite History, Volume One: Africa]