Dinote Orkaido Halgete was born in Orshale, Jariso village, Konso Zone of the Southern Nations, Nationalities and Peoples Region in 1989. She grew up in a Christian family and began singing in the local church choir as a little girl. Later she received gospel songs from God and started as a solo singer.
Her husband, Olata Gelebo, and Dinote are farmers. Since she could not read or write, Dinote sang her songs from memory. In 2007, she released her first gospel album in her native language, Konso. Together with other solo singers, she also produced a collective tape.
Dinote prayed to God to enable her to read the Bible. She thanks God for making it possible for her to read. As the Bible says, "With God nothing is impossible." In addition to her ministry as a gospel singer, Dinote works as a youth counselor at her local Mekane Yesus church.
Gospel songs mean joy of life to Dinote. When she praises God, He gives her the strength to overcome the difficulties she faces. Songs are a gift from God to glorify Him and edify His people. So she wishes that her gospel songs will reach many people and that the Lord will bless those who listen to her songs.
Album
(1) ዋቆ ኮዳይት ኦራ ቀወን [Waqo, Kodait Ora Qawani, 'O God, Your works are amazing']. Cassette with Konso songs, released by _ _ _ in 2007.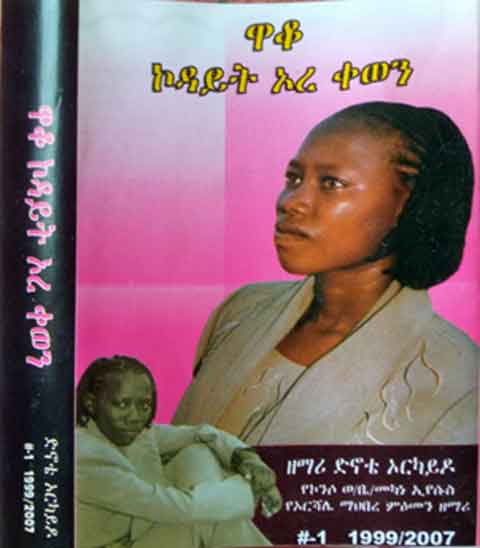 Audio
?
Picture