[No author found yet for the profile.
Please use the contact form below to get in touch with us.]
Life and ministry
Fiseha Dasalegn Aboche [Hadiyyisa: Fissiha Dassaalanyi] was born in _ _ _
He seems to have grown up in Shone, Baadawwaachcho, Hadiyya Zone (cf. his FB page).
Probably a member of Kale Heywet Church
Fiseha now serves as a worship leader in Addis Ababa.
Album
(1) Maalamoommoyyo. Cassette released in 2011 [distributed in Addis Ababa & USA]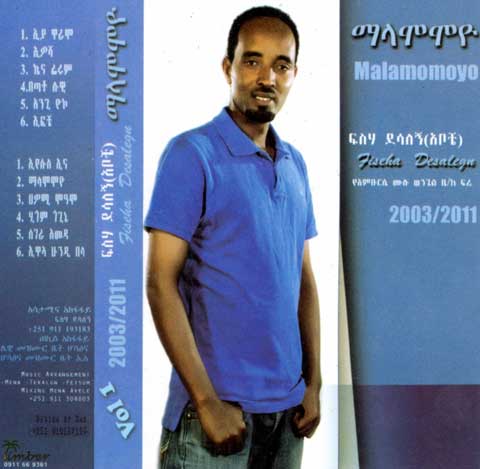 (2) Recorded 1 cassette together with Abdinago Gadisa.
Songs in hymnbook
Waa'i galaxxamona (2013)
No. 375
Networking
» Follow Fiseha Desalegn on Facebook
» Visit Fiseha Desalegn's YouTube channel
Audio
Album
vol. 1:
Video
Song
published in c. 2011:
2020:
2023: