Hossana, the capital of the Hadiyya Zone, is about 230 km south of Addis Ababa. In 1970, the administrative centre of the then Mekane Yesus "Kambata Synod" moved to Hossana. The Kambata Synod comprised congregations of several ethnic groups, most of them being either Hadiyya or Kambaata. The new international partner of the Synod, Finnish Evangelical Lutheran Mission, helped to build the new synod compound, including a church building.
Desta Baraki, Worke Edemo and Adanech Onke founded the Hossana Mekane Yesus "A" Choir in 1972. They were supported by Finnish missionaries (serving at that early time were, among others, Rev. Ilpo Perttilä, Rev. Kaarlo & Anna-leena Hirvilammi, Kirsti Maurannen and Kertu Newgran).
In the beginning, the choir sang Amharic songs from the hymnbook Sebhat LaAmlak and from senior choirs such as Addis Ababa Meserete Kristos and Mulu Wongel "A" Choir as well as Jimma Hiwot Berhan Choir. In the following years, the choir began to sing also its own Amharic songs. Among the contributors were Medhanit Kebede, Kassa Hailemariam and later Samuel Wolde, Masresha Desta, Dawit Kidane and Abebech Haile. Dawit Kidane, Girma Mohamed and Abebech Haile also served as lead or solo singers.
Until 1977/78, the choir sang without musical accompaniment. Kassa Hailemariam, Dinkayehu Wondimu and Medhanit Kebede started to play the acoustic guitar. In the following years, the congregation bought an accordion, keyboard and electric guitar. These instruments were played by Kassa Hailemariam, Asefa Guta and Dawit Kidane.
The Hossana Mekane Yesus "A" Choir was the first ensemble in the Hadiyya and Kambaata area that wore choir gowns. The choir sang almost every Sunday in the local congregation. Upon invitation, the group served in sister congregations and parishes as well as in other evangelical denominations. Some ministry journeys were adventurous. For example, on their trip to Kulu Konta they had to cross the Gibe River by being carried on the back of experienced swimmers.
During the Ethiopian Revolution, some of the choir leaders were arrested by cadres while the singers gathered for prayer and worship in small classes. Afterwards, the congregation members worshipped at their home. Sometimes they gathered in forests and in caves at the nearby Batena river. As vocal Christians, many singers experienced oppression and even imprisonment in the 1970s.
Generally speaking, choir and congregational singing took up to 60% of the service time. The spiritual songs and the joyful atmosphere attracted many youths to the congregation, one of whom is the author of this profile.
Album
(1) Liul Egziabher Hoy ('The most high God'). VCD recorded by Aryam  Studio, Addis Ababa, 2021.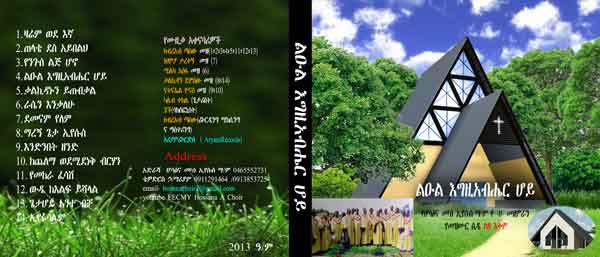 (The choir recorded many songs on reel tape since the 1980s. However, no cassettes were released for the public.)
Unpublished Hymns
A manuscript collected in 1981 contains ten songs sung by the choir.
» Read manuscript
Social Networking
» Visit Hossana EECMY "A" Choir's official YouTube channel
Video
Pictures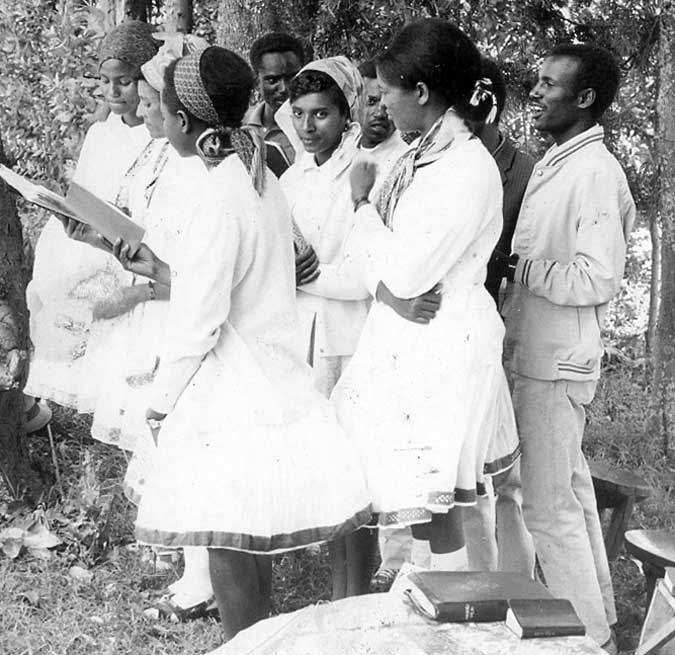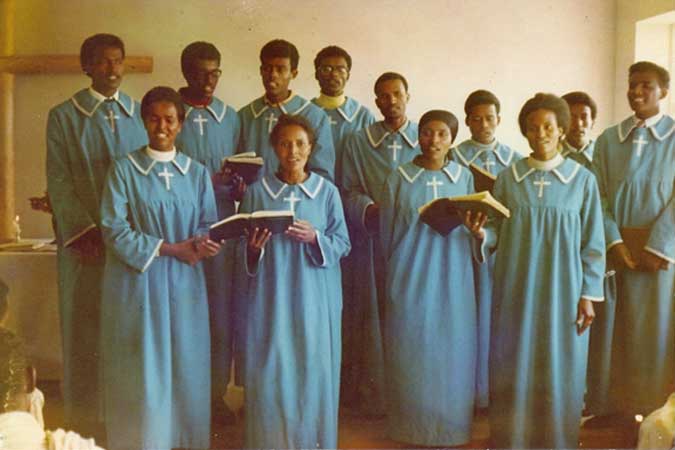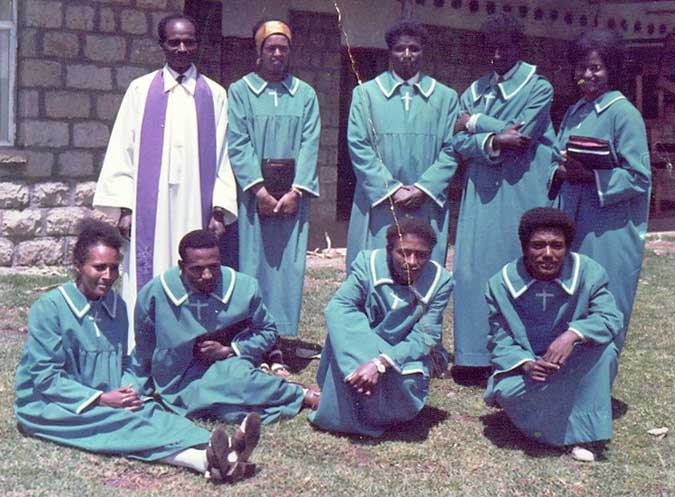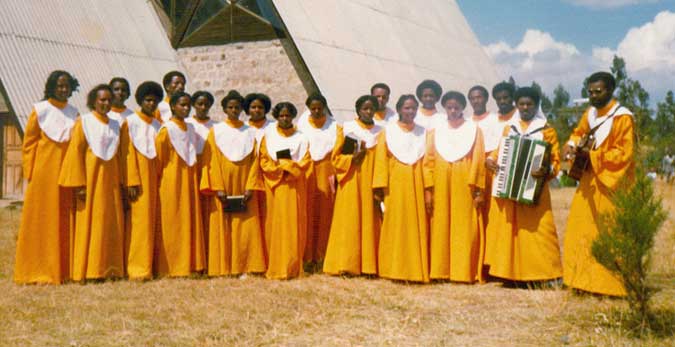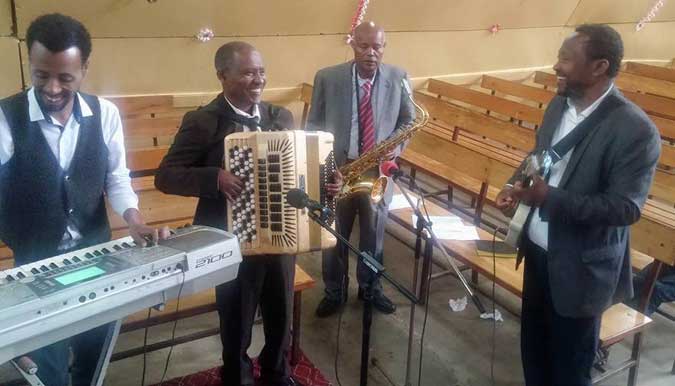 For further reading
Tefera Muzein (1995). The Origin and Growth of Hossana Mekane Yesus Congregation. B.Th. Thesis. Addis Ababa: Mekane Yesus Seminary.