[No author has yet been found for the profile(s)]
History and ministry
Nekemte [Qubee: Naqamtee] is the capital of the former Welega Province and at the center of the road network for south-western Ethiopia.
Place where Onesimos Nesib and his colleagues served for many years
Also one of the early centers of charismatic revival in the Mekane Yesus Church
Q: Which was the first choir in the city (MW, MK, …)?
Singers connected to this congregation:
Unpublished songs
(1) Mekane Yesus Choir (early 1980s)
» Read manuscript with 10 songs
Videos
Joobira Choir
Nekemte MY "D" Choir
2022
---
No name indicated
2022:
Rift Valley University Students' Fellowship Choir
2018:
Pictures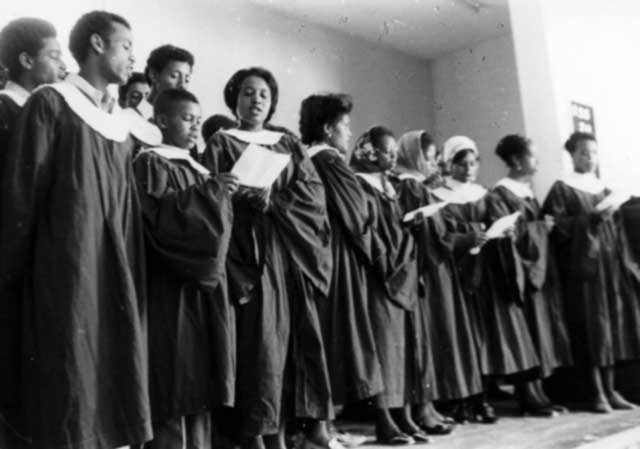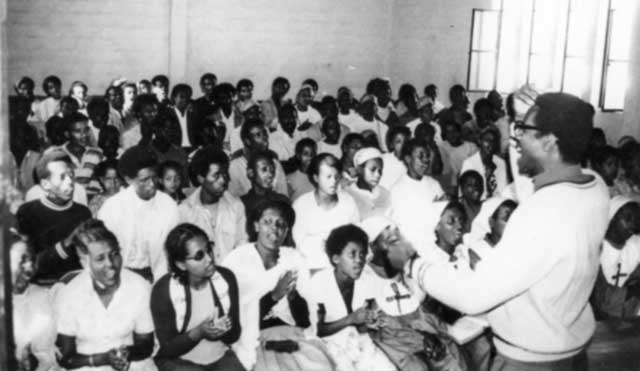 Further reading
Berhanu Ofgaa (1980). The Growth of the Evangelical Christianity in the Naqamte and in the Tinfa Parishes in the Central Synod of ECMY: Research Paper. BTh thesis. Addis Ababa: Mekane Yesus Seminary.
---
Nordlander, Agne (1996). Väckelse och växtvärk i Etiopien. Stockholm: EFS förlaget. – Following is the summary of p. 43-45 in "Local history" (ed. Lindahl, s. below):
There occurred an Evangelical revival in Nekemte at Whitsuntide 1972. Eight youth leaders, among whom Kes Tesfaye Denegde, were gathered in prayer and became 'filled by the Spirit' and started speaking in tongues. This event split the congregation into two
parts, and the critical elders finally expelled the young ones in 1974. One Kes Girma lost his employment and salary and survived by being economically supported by missionary Fredrik Almqvist, but the conflict was so intense that Almqvist and even his family were
threatened. Once when the young group was gathered in John Isaksson's home, the elders came and threw them out!
There was drinking and other bad things in the Nekemte congregation. One Bible school teacher Kes Belina Sarka, who often used to drink alcohol when praying one night was 'penetrated by warm fire' and next morning in the school he spoke so forecefully that one of the pupils fell to the floor. "It was the first time that Belina Sarka drove out evil spirits, but not the last."
The Secretary-General of ECMY and Swedish missionaries gave some measured support to the charismatic youths. Some of them were accepted to join the Mekane Yesus Seminar and so did not pass over to Mulu Wengel (Full Gospel) which was the local Pentecostal movement. Later during the Mengistu regime the young ones were often persecuted but also the most energetic to be opponents.
… [p. 46f] …
An Evangelistic revival with its first wave in 1970-1972 spred also to the village of Dalo, 7 km from Nekemte. Dalo became a centre for activities with healing and exorcism. There was a second wave in 1988-1989. At the time when Derg officials came to Dalo to control
the activities, some of them became converted. It happened that they left their party membership card, their ID card and their rifle in Dalo when they 'delivered themselves to God.'
Online Resource on Local History
"Nekemte," in Local History of Ethiopia, compiled by Bernhard Lindahl, 2005 (published on the website of The Nordic Africa Institute, Uppsala)