[No author found yet for the profile.
Please use the contact form below to get in touch with us.]
Life and ministry
Robert E. ("Bob") Harrison lived from 1928 to 2012. His grandmother, Cornelia Jones Robertson, was involved with the original Azusa Street Church in Los Angeles and was associated with Aimee Semple Mc Pherson.
---
From the Evangel University "Harrison Scholarship" website:
"Harrison enlisted in the U.S. Army and served from 1946-1947. As part of the Army band, he became a very talented musician — a skill he would later use in ministry. Following his service, he enrolled in the San Francisco Conservatory of Music, earning a bachelor's degree in music. Harrison then attended Bethany Bible College […], receiving a certificate of theology in 1951. He was the first African American to graduate from the school. […]
In 1960, Harrison became a part of the Billy Graham Evangelistic Association and then worked in special evangelistic crusades in Africa. He also conducted gospel crusades and musical concerts in Europe, Central America, the Caribbean, Asia and the United States. Harrison was finally granted ordination with the [Pentecostal] Assemblies of God in 1962 […]"
---
As pastor of an independent church in San Francisco, Bob Harrison became involved in Billy Graham's Cow Palace Crusade in 1958. Harrison worked alongside Pastor Howard Jones (1921-2010), who was the first African American to be hired as an evangelist in the Billy Graham Evangelistic Association.
Bob Harrison participated in Billy Graham's Africa crusade, which took him to Addis Ababa in March 1960.
Billy Graham's preaching was translated by Emmanuel Gebre Sellassie, the first President of the Ethiopian Evangelical Church Mekane Yesus (and husband of Abeba Kiflegzy).
Choirs singing at the Crusade:
Ministered at a Bible conference in Ethiopia (in 1961?) together with
[cf. Oral History; Wheaton College]
---
In the late 1960s and early 1970s, the Billy Graham Evangelistic Association incorporated more contemporary styles of music. (One of Billy Graham's new friends was Johnny Cash.)
Albums
(1) Marching On. CD (?) released posthumously by Night & Time Records in 2013.
Audio
Album
vol. 1 (playlist):
Songs
?
Video
[No video clip of the 1960 crusade in Addis Ababa found yet]
Pictures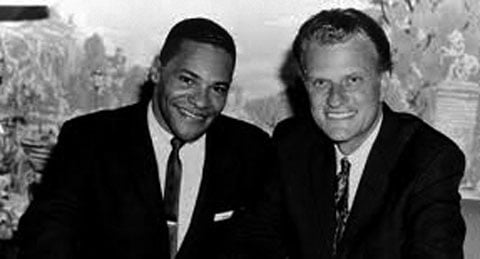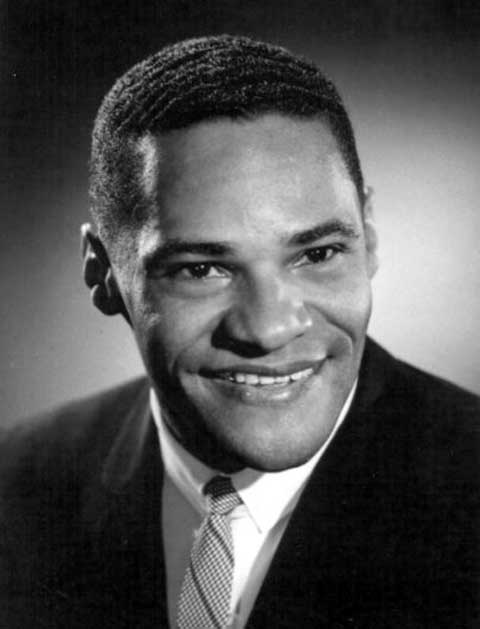 Further reading
Sources
Graham, Billy. Just As I Am: The Autobiography of Billy Graham. 2nd edition. New York: HarperOne; Grand Rapids, MI: Zondervan, 2007 [See p. 348-49]
Harrison, Bob (with J. Montgomery). When God Was Black. Grand Rapids, MI: Zondervan, 1971. [esp. p. 67; read online at archive.org]
—. Oral History Interview with Bob Harrison. Audio Tape [See overview at Archives of Wheaton College]
---
Secondary literature
Launhardt, Johannes. Evangelicals in Addis Ababa (1919-1991): With special reference to the Ethiopian Evangelical Church Mekane Yesus and the Addis Ababa Synod. Münster: LIT Verlag, 2004. [See p. 120]
Orr, J. Edwin. Evangelical Awakenings in Africa. Minneapolis: Bethany Fellowship, 1975.
Tibebe Eshete. The Evangelical Movement in Ethiopia: Resistance and Resilience. Waco, TX: Baylor Univ. Press, 2009. [See p. 138-39]