[No author found yet for the profile.
Please use the contact form below to get in touch with us.]
Life and ministry
Bengt Peter Lundahl was born in 1840 in the southern part of Sweden. He studied at the Theological Training Institute in Johannelund. After ordination Lundahl sailed to Massawa in 1868. Two years later, Lundahl taught at the new school established by the Swedish Evangelical Mission.
The school aimed at training missionaries for the interior of today's Ethiopia. Some of the students were liberated slaves, e.g. Onesimos Nesib. The language of instruction and worship was Amharic. Lundahl translated Christian literature into Amharic and initiated a series of endeavors to reach the Oromo.
Lundahl edited the first Amharic hymnal, Yäguba'e mäzmurat [Congregational songs], in 1881. A revised and expanded edition was printed shortly after his death in 1885.
Songs in Hymn book
Yäguba'e mäzmurat (1881)
All hymns were translated or written by Lundahl
Picture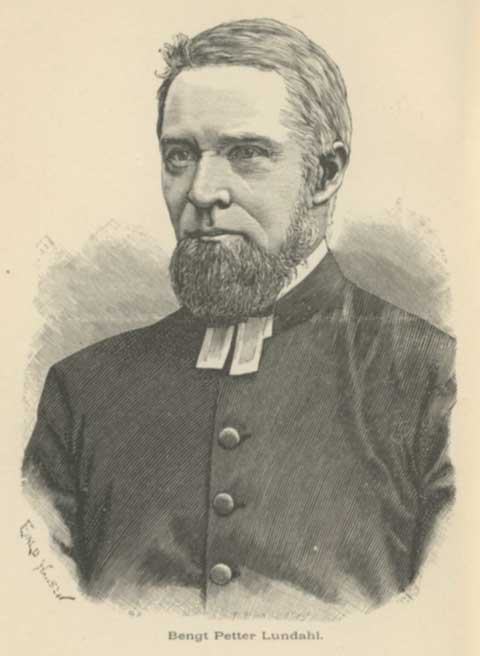 Further reading
Arén, Gustav. Evangelical Pioneers in Ethiopia: Origins of the Evangelical Church Mekane Yesus. Stockholm: EFS förlaget; Addis Ababa: The Evangelical Church Mekane Yesus, 1978. [See index, p. 483]
Kolmodin, Adolf (1897). Bengt Petter Lundahl. Missionär i Ost-Afrika.
Stockholm: EFS-förlaget, 1897. [Read online]
Nilsson, Marianne. Chapter in forthcoming book on Ethiopian Gospel Music.