Dereje Kebede was born in Addis Ababa in 1957/58. Dereje grew up shouldering family responsibilities since his parents passed away at an early age and his elder brother, songwriter Million Kebede, was killed during the Ethiopian Revolution. A song of the Mulu Wongel Tsion Choir, "Heal me Jesus", transformed his life and aroused in him the desire to serve God as a singer. Dereje joined the choir of Meserete Kristos Church in Bole (a subcity of Addis Ababa) and started solo singing some time later.
Dereje Kebede was the first gospel singer to publish an audio cassette. He was also the first soloist to present the electrical keyboard (album no. 3) and Ethiopian traditional instruments (album no. 4) as accompaniment. Dereje introduced new musical styles to Ethiopian gospel music. He served as a solo singer at the nation-wide Evangelical Churches Fellowship Conference in Nazareth in 1976 as well as at regional conferences in Hawassa, Wolaytta Soddo, Jimma, Debre Zeyt, etc. In the late 1970s, Dereje Kebede joined Mekane Yesus Church (Entotto congregation).
The military regime pressured Dereje to compose revolutionary songs. However, he continued expressing his resistance against the official atheistic ideology. As a consequence, Dereje was imprisoned for six months. In the early 1980s he moved to Kenya and six years later to the U.S.
Dereje holds a BA in Agriculture (Addis Ababa University), an MA in Religious Education (Luther Seminary), an MA in Addiction Science (University of South Dakota) and a Doctor in Health Science (Nova Southeastern University). He was a nurse for several years and is now working as a Private Health Policy Consultant and Drug and Alcohol Addiction Therapist.
Albums
» View discography
Songs in hymn books
Mert Mazmurat (1975ff)
Vol. 6:25, 6:27
Waa'i galaxxamona (2013)
No. 580 (music; Hadiyya lyrics by Amaanu'eel ko'ayer, Amburse'e)
Songs in other hymn books
(any?)
Networking
» Follow Dr Dereje Kebede on Facebook
» Visit Dr Dereje Kebede's YouTube channel
Audio
» Listen to albums
» Listen to songs with lyrics
Video
» Watch worship services and interview
Picture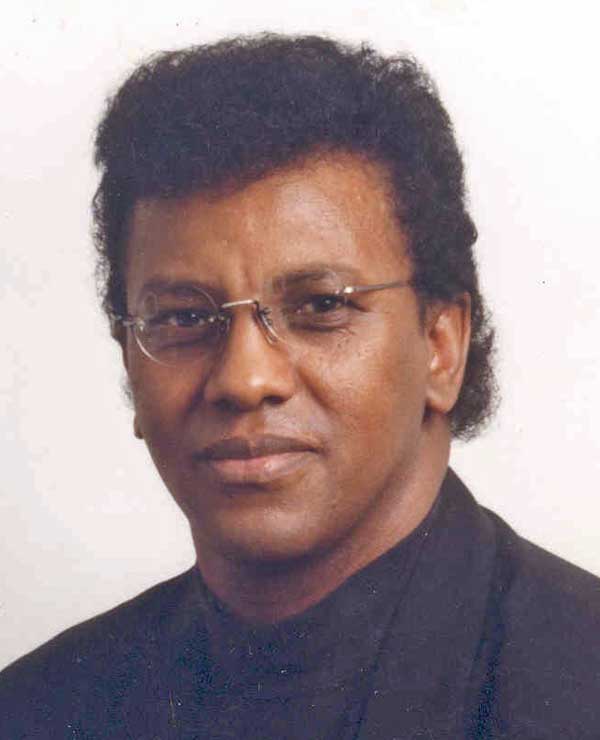 (Please add pictures of gospel singer Dereje Kebede in the 1970s and 1980s)
Further reading
Tekletsadik Belachew (2002). Theology of Dereje Kebede: An Ethiopian Soloist. Term paper submitted for the course "African Theology" at EGST, Addis Ababa.
» Read Tekletsadik Belachew's pieces on
the theology of Dereje Kebede