work in progress
Life and ministry
Karl Nyström was born in 1866.
medical doctor
…
Dr Nyström passed away in 1946.
Songs in hymn books
Mäzmur sälam, 2nd ed., 1907
Mäzmur sälam, 1920
Picture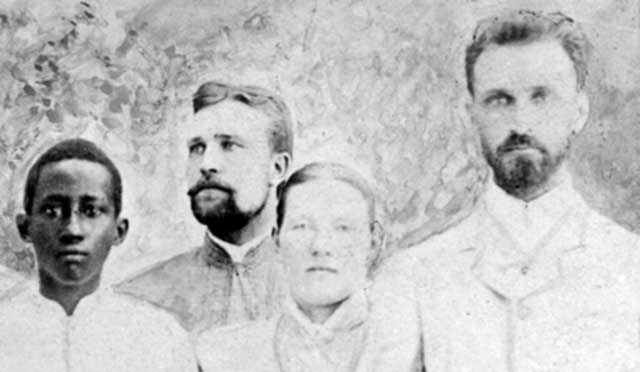 Further reading
Selected sources
Nyström, Karl (ed.). Mazmur salām. [2nd ed.; by K. Nyström] Asmarā: Misyon swédésé, 1907. [134 p.; Uppsala Univ.]
—. Fridssånger [= Mazmur salām]. Asmara 1920 [= 1923?; Stockholm, Kungliga biblioteket]
—. Maṣḥaf fidal: zarbā tegreñā / Sillabario della lingua tigrigna. Asmara: Tipografia della Missione svedese, 1905 [64 p.]; 2nd ed. 1922 [127 p.]
Literature
Arén, Gustav. Evangelical Pioneers in Ethiopia: Origins of the Evangelical Church Mekane Yesus. Stockholm: EFS; Addis Ababa: The Evangelical Church Mekane Yesus, 1978. [See p. xxx]
Lundström, Karl Johan, edited by Ezra Gebremedhin. Kenisha: The Roots and Development of The Evangelical Church of Eritrea (EC) 1866-1935. Trenton, NJ; etc.: The Red Sea Press, 2011. [see index, p. xx]
Nilsson, Marianne. Chapter 2 in forthcoming book on Ethiopian Gospel Music.