[No author found yet for the profile.
Please use the contact form below to get in touch with us.]
Introduction
Nancy Hamilton (Oct. 2019):
"There was an Ethiopian woman named Aster Dibaba who was well known within the missionary community and was involved in music ministry. She lives in the US now but may be able to offer help, or provide contacts.  I would be happy to reach out to her if you'd like." 
NB: Aster Dibaba returned to Ethiopia (s. her Facebook page).
Discography
(1) Galata Waaqayyoo ('Praise be to God'). Cassette with (translated) Oromo gospel songs, distributed by Anna Simbero Ministries, Seattle, WA, 1992.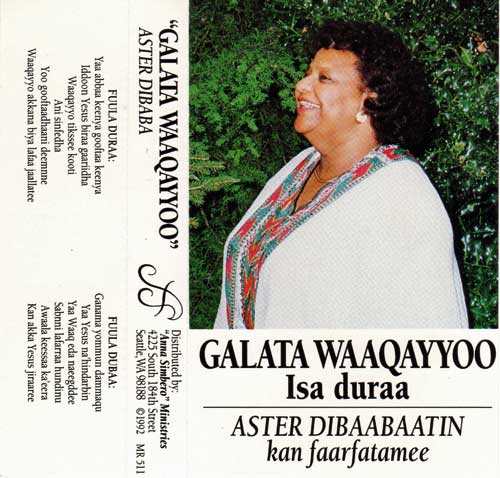 Social networking
» Follow Aster Dibaba on Facebook